New features and information updated notice
In order to facilitate the quick and convenient use of our services, we are pleased to inform that some new features and information have been recently updated on the website www.vietnamvisacorp.com as follows:
1. The desktop and mobile interface were changed that makes it easy for users to catch the information and use the service with ease.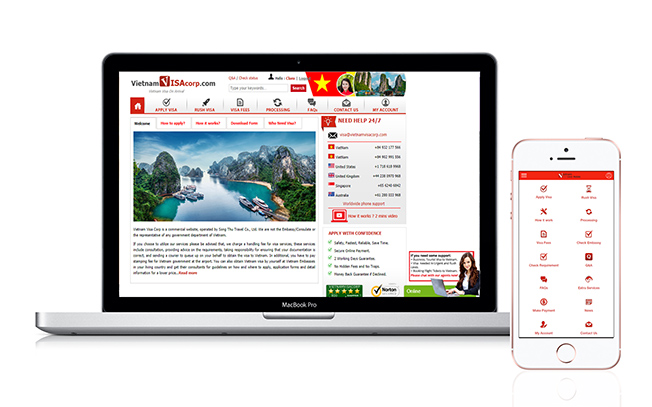 2. The "Apply for a VietNam Visa Online" system was updated with new services includes: Business Visa, Full Package Services and Private/Confidential Approval letter. Now you will have more choices that will be considered to be the best fit with your demand of service.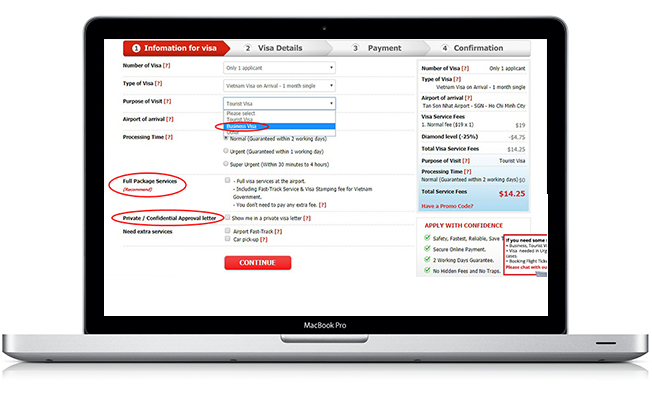 3. Validate Phone Number: customer will be promptly supported whenever having problems during the time using our services with this new feature.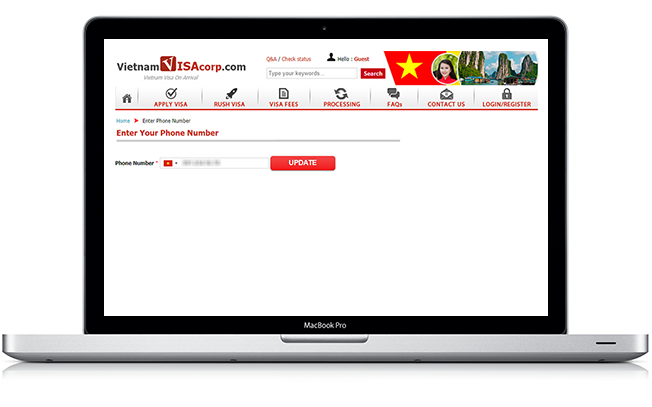 4. Customer services were updated with Worldwide phone support system, Live chat system and Send Ticket service. If you have any confuse about our services, you can directly contact us through the Worldwide phone support, or Live chat system without having sent emails to us then take time to wait for answers as before. We also offer the Send Ticket service that help you get the tickets quickly and easily.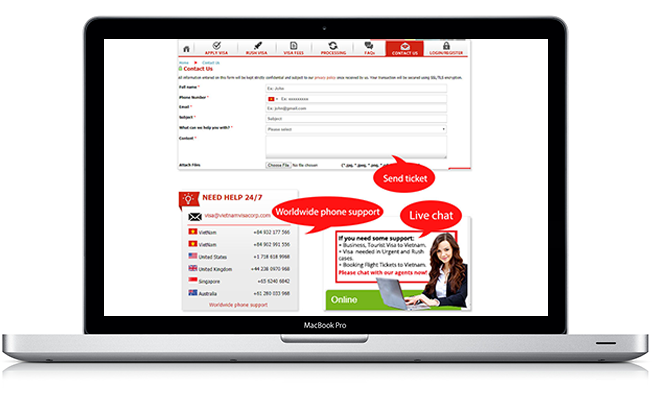 5. Promotion code: with the offered promotion codes, you will save a large amount when using our services.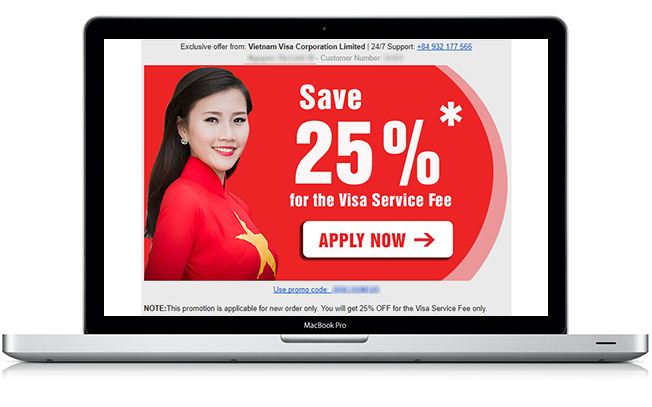 For more information, please contact our Customer Services Center via:
HOW CAN WE HELP?
We are pleased to inform that www.vietnamvisacorp.com is the E-commercial website in Vietnam in processing Vietnam visa approval letter. We are not affiliated with the Government. We are offering useful services for helping the Customer to understand visa application, visa processing and visa requirements which is being related to VIET NAM VISA ON ARRIVAL.

We have a legal right to supply Vietnam entry visa for all visitors regarding business or tourist purpose legally base on International Tour Operator License No: 79-411 / 2013 / TCDL-GP LHQT. VIETNAM VISA ON ARRIVAL. which is very convenient for passengers, you no longer have to go to the Embassy or send your passport by post, safely, fastest, reliable…You can also obtain Vietnam visa by yourself at Vietnam Embassies in your living country or visit the official website for a lower price.
NEED HELP 24/7
Wordwide phone support

How it works ?
APPLY WITH CONFIDENCE
Safety, Fastest, Reliable, Save Time.
Secure Online Payment.
2 Working Days Guarantee.
No Hidden Fees and No Traps.
Money Back Guarantee if Declined.